A Message from our Superintendent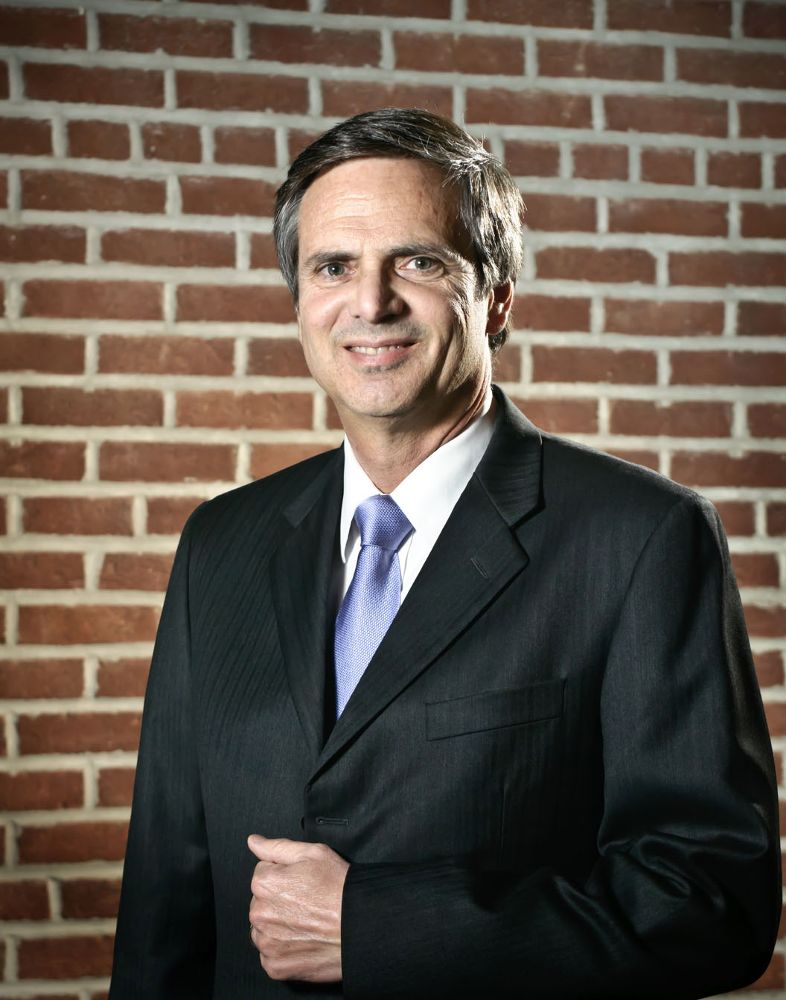 Excellent Opportunities Available for MUSD Students
I want to let you know about the excellent opportunities available to your elementary, middle, or high school student(s) in the Maricopa Unified School District for the 2016-17 school year. There are currently 6,500 students in our district and our academic, activity, and athletic programs continue to improve each year. In addition to a basic skills curriculum, for the last two years all schools in our district have added an academic focus, which includes:
Butterfield Elementary (grades K-6) is a STEAM Academy – the focus is on the subjects of science, technology, engineering, arts and math (STEAM) to prepare students for college and future careers.
Maricopa Elementary (grades K-6) is a Leadership Academy – the focus is on leadership through integrating the principles of the 7 Habits of Highly Effective People, as well as increasing technology integration, and implementing hands-on and project-based learning to enhance core academics.
Pima Butte Elementary (grades K-6) is a Traditional Academy/School of Excellence – the focus is on preparing students to succeed in a global society through the use of science, technology and the arts.
Saddleback Elementary (grades K-6) is a 21st Century Learning Academy – the focus is on learning strategies that keep students highly engaged to ensure the academic success of all.
Santa Cruz Elementary (grades K-6) is an Achievement Academy – the focus is on creating a learning community where staff and students work together to set personal goals. Students set academic goals based upon individual achievement data. Students can also set health and nutrition goals with daily physical education.
Santa Rosa Elementary (grades K-6) is a Critical Thinking and Technology Academy – the focus is on project and problem based learning with technology integration to support student achievement through real world tasks. A "blended learning" option is available at grades 4, 5 and 6.
Desert Wind Middle School (grades 7-8) is a Technology Preparatory Program. The focus is on students taking classes in the STEAM subjects: science, technology, arts, and math. The school also offers a blended learning program (grades 6-8), which combines teacher-led learning with online instruction.
Maricopa Wells Middle School (grades 7-8) is a Project Based Preparatory Program. The focus is on Project Based Learning for all students who are expected to complete semester assessments with subject based and/or cross curricular projects. The blended learning program combines teacher-led learning with online instruction.
Maricopa High School (grades 9-12) – is a "College and Career Preparatory Academy." The focus is on students learning a comprehensive curriculum based on the arts, humanities, technology, mathematics and science with an emphasis on innovation, critical thinking, creativity and problem solving in all subjects. Students plan their futures in the year-long Freshman Seminar where they write their Career Action Plan which is required for all Arizona high school graduates.
Here is some additional information about MUSD that you need to know:
· MUSD is a "B" rated district. The goal of MUSD is to be an "A" rated district with every school achieving an "A."
· All six elementary schools offer free all-day kindergarten.
· Elementary schools have teacher specialists for visual arts, performing arts and/or technology.
· This year MUSD added a teacher to serve students identified as gifted in grades 3-6.
· Elementary students in grades 4-8 participate in school, district and county spelling bees. Grades 5 and 6 have the opportunity to participate on an Academic League team, as well as choir and band. Grade six students participate in intramural cross-country, basketball, and soccer.
· MUSD provides free after school programs at five schools. Elementary students must be selected and all middle school students at DWMS are eligible. MES, Santa Rosa, Saddleback, Butterfield, and DWMS provide students with opportunities to improve their academics as well as participate in enrichment activities. At the elementary sites, students begin the program right after dismissal with a snack and homework time. The remainder of the day is spent on academic enrichment in reading, math and science. Students participate in art, music, technology or physical activity twice a week. At DWMS, students participate in academic instruction as well as youth-development activities. For information on these programs contact Wade Watson at wwatson@musd20.org or at 520-568-5100, ext. 1013.
· MUSD offers "Copa Kids Care," a fee-based before and after school program which provides a loving, safe, fun, and educational environment. K-6 students are given a variety of well-rounded enrichment activities that meet their developmental needs and interests. Activities include science, homework help, art, music, crafts, creative dramatic play, games, and group projects. Copa Kids Care is licensed and inspected by the AZ Dept. of Health Services. The program is located at Butterfield Elementary and bus transportation is available from each elementary school. For more information contact Coordinator Traci Manoguerra at tmanoguerra@musd20.org or at 520-568-5100, ext. 1011.
· Desert Wind and Maricopa Wells Middle Schools offer honors classes in mathematics and English.
· MUSD's "Bring Your Own Device" option allows students to connect personal devices to the district's network.
· Students can participate on Vex Robotic teams at these schools: MES, Santa Cruz, Saddleback (2 teams) Pima Butte (3 teams), DWMS (two teams), and MHS (six teams).
· Two years of free college tuition is available for qualified MHS graduates. The Central Arizona College Foundation sponsors the "Promise for the Future Scholarship" for graduates of Pinal County high schools that have signed and submitted a contract during their eighth grade year. Students must graduate from high school with at least a 2.75 GPA. Recipients receive four semesters of free tuition currently valued at $5,904.
· MHS offers blended learning in mathematics and English for grades 9 and 10. The blended learning program combines teacher-led learning with online instruction.
· MHS offers nine Advanced Placement classes, six honors classes, and four Central Arizona College classes on the MHS campus during the day – English 101, English 102, Mathematics 121 and Mathematics 151.
· The MHS Class of 2016 received 184 scholarship offers totaling over $3.7 million including: 73 to CAC, 29 to ASU, 20 to U of A, 19 to NAU, 12 to GCU, , and 12 additional individual colleges and universities.
· MHS competes in seventeen varsity sports and offers 27 different clubs for students.
We know that parents/guardians are thinking about where to enroll their children for the 2017-18 school year, and we know that there are many options for enrolling students. The 2017-18 school year begins on August 7, 2017. We are inviting you to enroll your daughter or son in the Maricopa Unified School District for 2017-18. Registration forms and information can be found on the school district website at www.musd20.org. Click on the "Registration" tab at the top of the page. In addition, you can get forms and information from each school. You can also get registration information from Michelle Garcia- Perez at the district office. She can be reached at mgarcia@musd20.org, or at 568-5133.
If you have any questions or concerns you can reach me on my direct line, 520-568-5104, or you can send me an email at schestnut@musd20.org.
Sincerely,
Steve Chestnut, Ed. D.
Superintendent