Business
The Maricopa Unified School District Business Department assists and manages all matters relating to budget, finance, accounting, and fiscal reporting. They also oversee payroll, purchasing, accounts payable, and auxiliary bookkeeping.
The Business Department works to provide accurate, timely, and efficient financial support to our district administrators, Governing Board, vendors, and the community. Please contact us if you have any questions for the Business Department.
Arizona Department of Education Information and Financial Services: MUSD #20
In accordance with A.R.S. §15-904(A), districts that maintain a website must provide a link on their website to ADE's website where the district's AFR can be viewed (http://www.ade.az.gov/Budget/EntitySelection.asp)
| | |
| --- | --- |
| Current Fiscal Year | Previous Fiscal Year |
| | |
| Printer Friendly Items | Printer Friendly Items |
| | |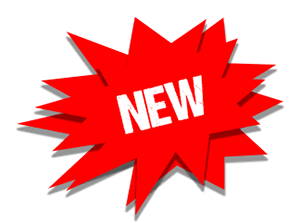 M&O Override 2017-2018 Update: October 17, 2018 Presentation

Contact Us!
Aron Rausch

Director of Business Services

arausch@musd20.org

520-568-5100 ext. 1014

Karen Honeycutt

Budgets
Grants
Enterprise Account Users

khoneycutt@musd20.org

ext. 1024

Lisa Baker

Student Activities
Tax Credit
Auxiliary

lbaker@musd20.org

ext. 1027

Maureen Begay

Payroll
Kronos

mbegay@musd20.org

ext. 1021

Alejandra Rios

Purchasing Coordinator

arios@musd20.org

ext. 1012

Pamela Brown

Payroll Coordinator
iVisions

pbrown@musd20.org

ext. 1051

Nancy Powell

Travel Vouchers
The Trust Claims

napowell@musd20.org

ext. 1050

Becky Teller

Accounts Payable

bteller@musd20.org

ext. 1026




Aaron Whittle

Fixed Assets

awhittle@musd20.org

ext. 1025

Rachel Luna

Payroll Clerk

rluna@musd20.org

ext. 1064